Turfcutters Arms East Boldre
Updates for February
Chilly as it is spring will soon be springing and there's lots going on at the Turfs this month meanwhile!
Six Nations Live
For starters we will be showing all the Six Nations Rugby games live throughout February so come on down and watch the games with a beer in great company.  Check out all the dates here.
Themed Food Evenings
If you'd like to join us for one of our renowned food evenings we have a local game night on 7 February, Italian night on 14 March and curry nght on 18 April so just give us a call and book!
Valentines murder mystery night is pretty full but give us a ring to see if there are cancellations, meanwhile book now for Mothers Day (31 March) we're having 3 sittings:  12, 2 and 4.
Looking ahead St Georges Day usual celebrations on 23 April and Market Day on 5 May.  More details will follow shortly…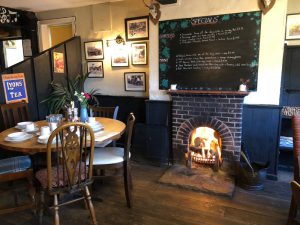 Traditional New Forest pub – great food, B&B in converted barn
For great pub food and a warm New Forest welcome, come along to the Turfcutters Arms. A traditional pub with bed & breakfast accommodation available in our converted thatched barn.
In the New Forest, about 3 miles south of Beaulieu, our pub is situated in the village of East Boldre. More than just a pub with rooms, we are one of the few remaining traditional New Forest pubs in Hampshire and are quite famous locally for serving up some of the most outstanding food in the area at very reasonable prices.
We have roaring open fires in the winter, and a lovely pub garden for the summer.
We're only a short drive from Southampton or Bournemouth, so whether you have spent the day sampling the delights of the cities or you've been walking, or cycling, through the beautiful countryside of the New Forest, it makes an ideal place to stop off for refreshments. If you're attending a function at hotels nearby such as The Montagu Arms Hotel in Beaulieu or The Master Builder's  Hotel in Buckler's Hard, do give us a call to see if we can sort something out for you.
We welcome dogs and well-behaved children and a warm reception is extended to everyone.
Feel free to contact us, get directions or check out our rooms.
Friday Night Live Music
Do check out our LIVE MUSIC page too – lots of Friday Night entertainment through the winter.